David Board didn't think much of it when he discovered a little gold ring with his metal detector near Dorset, England.
According to a statement from Mayfair Auctioneers Noonans, who will auction off the ring later this month, Board, 69, had gotten permission to search a grazing field, and as the day came to a conclusion, his detector discovered something.
He found the ring five inches underground and put it in his pocket. He soon understood it was something exceptional.
"It wasn't until I went home and cleaned it off that we realized it was a lot better than we expected," he told CNN.
Board returned to metal detecting in 2019 after a failed attempt in the 1970s.
But when he returned to his metal detector nearly 50 years later, he discovered a treasure. The ring, now known as "The Lady Brook Medieval" diamond ring, will be sold by Noonans for £30,000 To £40,000 ($35,500 – $47,300).
According to Noonans' statement, the ring was sent to the British Museum, where it was verified to be Medieval in date and a highly uncommon specimen of jewelry from that time period.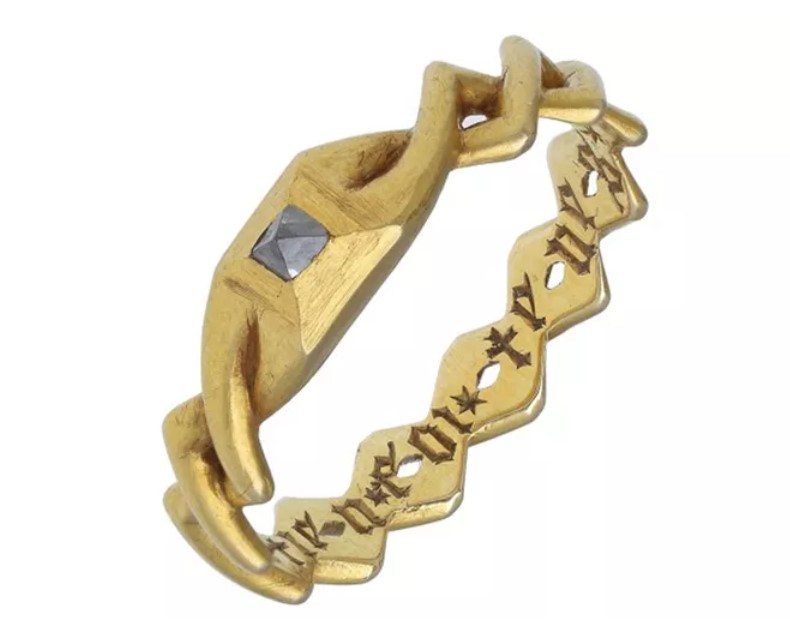 "This ring is in very immaculate shape and features an inverted diamond put into the raised bezel so that it comes to a point," said Nigel Mills, Noonans' Consultant for Coins and Antiquities.
"The hoop is made up of two perfectly interwoven rings that represent the couple's union."
"Inside the band is an inscription in French 'ieo vos tien foi tenes le moy' (translated as I hold your faith, hold mine)," he continued.
Board told Noonans that he plans to utilize his portion of the proceeds to assist his partner's daughter in obtaining a mortgage.
Post Views:
300